Google Maps is an online mapping application that allows users to get directions and view aerial and street level images of locations.  Google offers local business the chance to connect with customers in their local area. Local businesses can list with Google Maps for free.
Google now displays Google Maps listings when people search for specific services and products in their local area. For example, if someone searches for a plumber in Bondi, Google shows results from Google Maps at the top of the page (right after the sponsored links). This mean that a  business like Ben Plumbers can rank #1 on Google.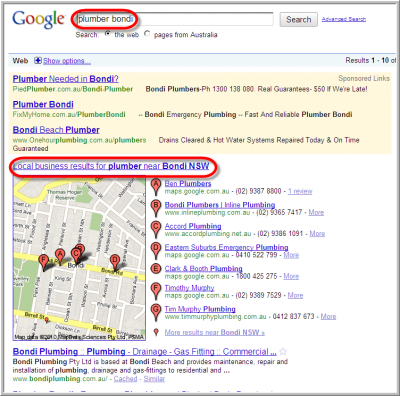 Most businesses are already listed on Google Maps because Google have an arrangement with the Yellow Pages. So if you have a listing in the Yellow Pages you will probably find you are also listed on Google Maps.
However, to increase your chances of ranking well on Google you need to claim your listing. Once claimed you then need to optimize your listing.