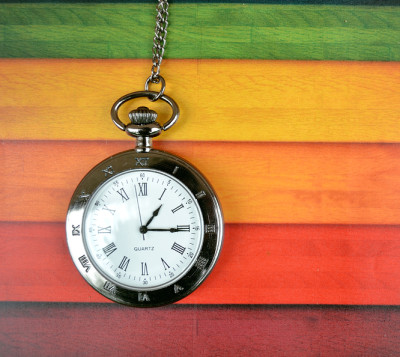 As a business owner, you shouldn't be spending hours each month, wading through reports trying to figure out if your online marketing is working or not. It's a job that can be done properly in one minute per month.
Here's how.
Google Analytics is your best friend. You probably already have it installed on your website (if you don't, get it installed now). You might currently look at the reporting every month. But you might not have a clear idea of what the reports are telling you.
Google Analytics is a large and complex tool. It is easy to get lost in a sea of numbers. As a busy business owner you need to review the critical numbers at least every month.
So, we set up our clients with a simple dashboard (check out an example below, click on the image to see a larger version). The dashboard gives you all the key numbers you need to see on one page. You can view the dashboard at any time, and we email you the dashboard every month so you don't even have to log in to Google Analytics to see it.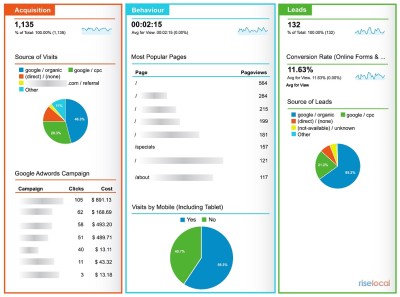 The dashboard is divided into three columns. Each column reports an important part of your marketing performance:
Acquisition – how many people visited your website and where did they come from.
Behaviour – what did people do on your website and what type of device were they using.
Leads – how many leads were created and where did those leads come from
Simple. On one page you have all the critical information you need to judge the performance of your online marketing.