If your website is the rocketship, backlinks are the fuel.
It is backlinks that launch your website to the top of Google's rankings.
We are not talking about Google Ads here. We are talking about getting to the top of the organic listings in Google's search results.
When someone finds your organic listing and clicks through to your website, it costs you NOTHING. Zero. Nil. Donut.
In trades businesses, Google ads can cost $10, $20, $50 even $100 per click! So any free clicks you can get from organic search saves a lot of money.
But imagine if you can get the majority of your website visits and leads from organic search.
Imagine being able to replace all your costly Google Ads leads with free organic leads.
It can be done.
In this article, you will learn how to launch your website up the organic listings in Google and win more leads at the lowest possible cost.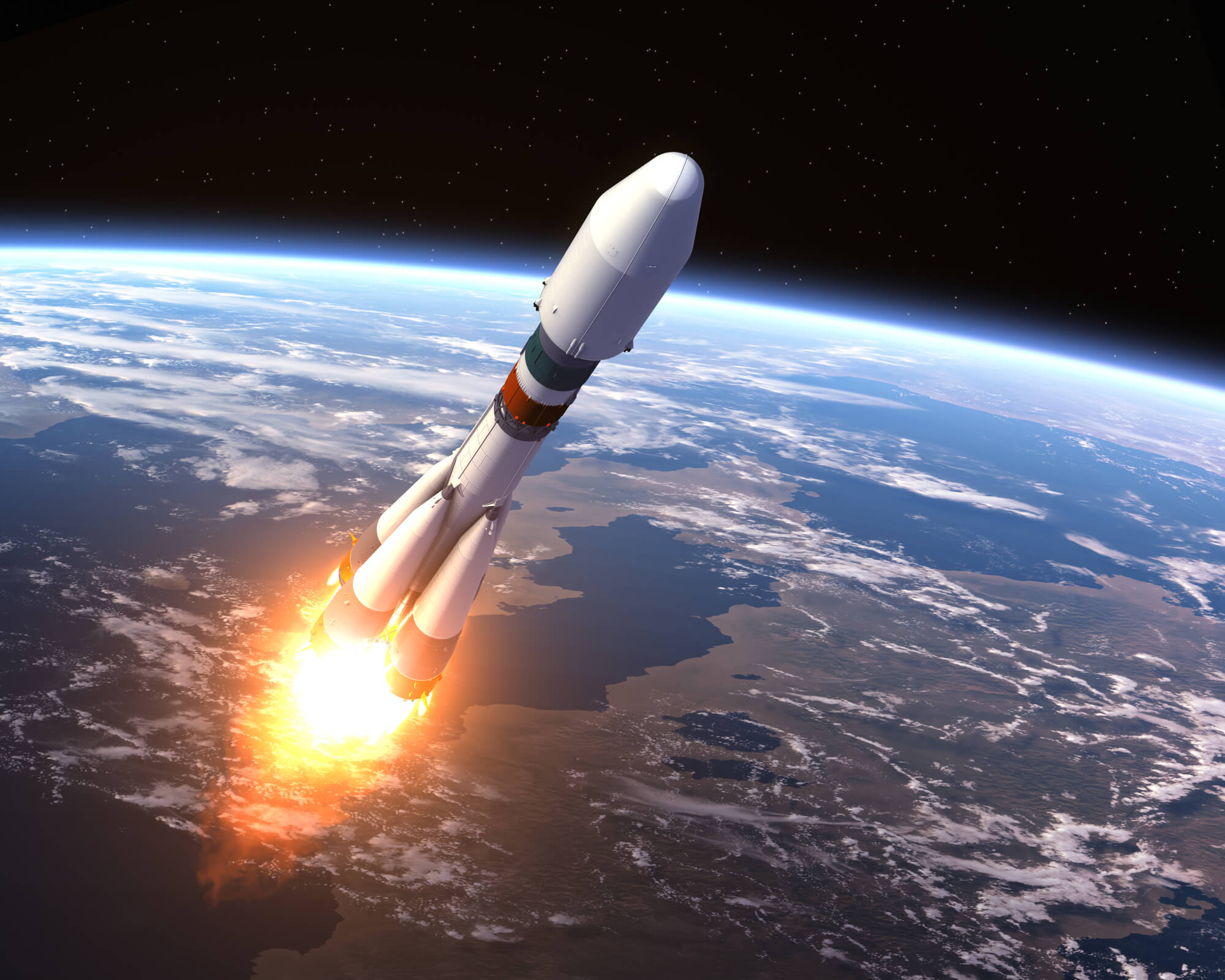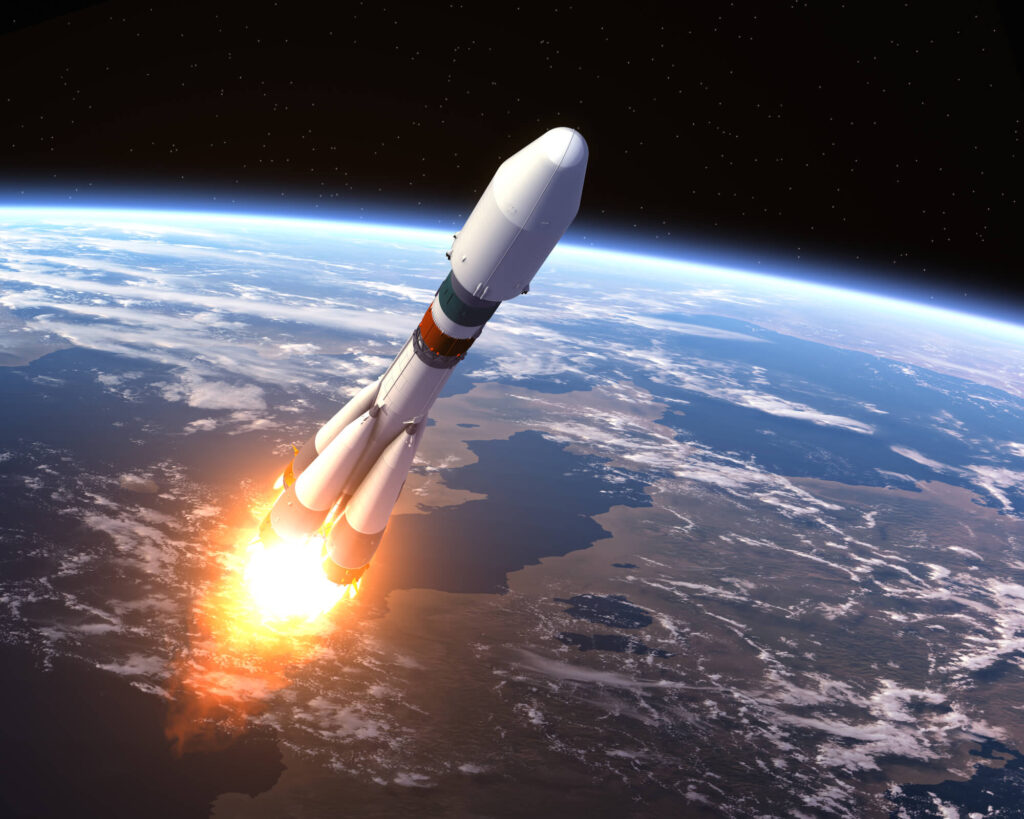 What is a backlink? It is simply a link from another website to your website.
It is these links that drive your rankings in Google's organic search results.
Here are the best sources of backlinks for Trades Businesses.
Social Media Properties
This tactic is easy.
You need to make sure you have all your key social media properties created and linked to your website. It shows Google you are a real business with an active social media presence.
Even if you don't use these social media properties for your business, you still want to create the listing and get the backlink.
The social media properties to create are:
Facebook business page
LinkedIn business page
Youtube channel
You might also choose to have an Instagram business profile.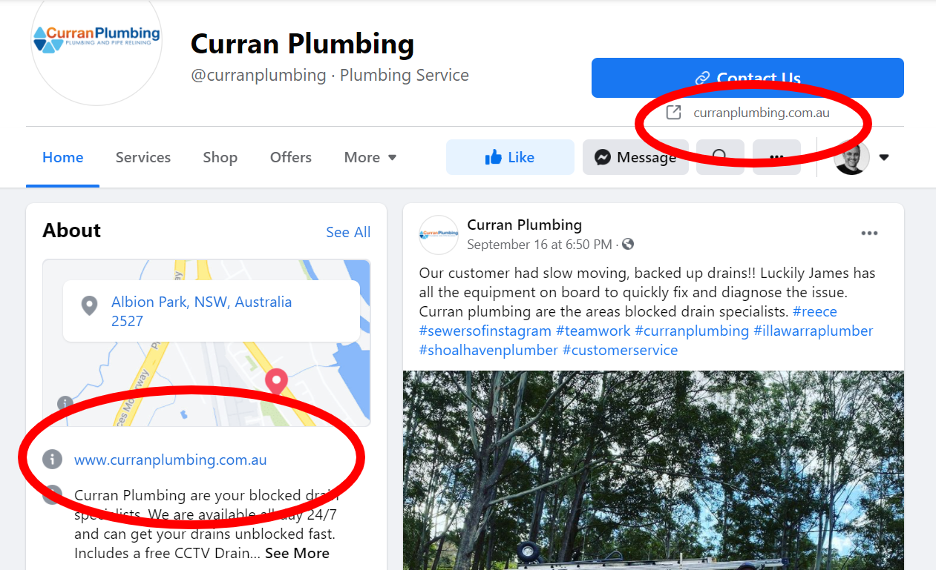 Business Directories
Listings on business directories is an old SEO tactic. But it is still valuable.
Gone are the days of buying a thousand directory listings to boost your rankings in Google. That doesn't work anymore.
But you do want to be listed on the top tier directories.
All of these directories have a free listing option. So all you need to do is invest the time to create them.
Pro tip: make sure you record the login details – username and password – for each directory. You will need them later.
The top tier directories to list your business with are:
ProductReview
Yellow Pages
True Local
Yelp
Local Search
Homeone
Foursquare
Bing Places
Apple Maps
Obtaining listings with these directories will help Google "notice" your site. They won't get you to the #1 rank on their own. But you will find most of the top-ranking websites in Google do have these directory listings in place.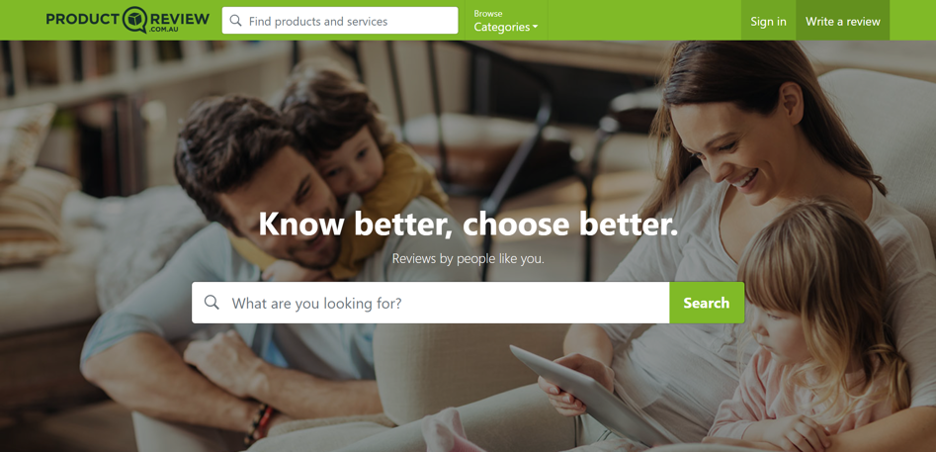 Articles
Publishing articles on other websites is a very effective backlinking tactic. When you publish these articles, you include a link back to a page on your website. These links help your site rise to the top of the Google rankings.
A great benefit of this tactic is that it is repeatable.
You can create each social media property and directory listing only once.
But you can write and publish articles over and over again. This is the key to consistent backlinking and rising up the rankings in Google's search results.
Another benefit is that you can create links to any page on your website, not just the Home page. This is a powerful tactic to rank for hundreds or thousands of keywords in Google.
There are three things you need to write and publish articles:
A list of topics to write about
A copywriter
A list of publishers
Topics
You write about topics that you have expertise in.
It is helpful to put yourself in the mind of your customer. What sort of questions do they ask? What are the problems they face that you are called in to solve?
So, for example, a plumbing business could write about:
Causes of blocked drains
Solutions for blocked drains
Signs of a blocked drain
Types of hot water systems
How to choose a hot water system
Best size of hot water system
Checklist for a bathroom renovation
Checklist for a laundry renovation
An electrical business could write about:
Causes of power outages
What is a power outage
Importance of smoke detectors
How to maintain smoke detectors
Importance of safety switches
How to reduce electricity costs
There are hundreds of topics to write about.
Copywriter
You will want to use a professional copywriter to write your articles.
Where most businesses fall down using this tactic is by attempting to write the articles themselves. If you are not a writer you will lose energy and motivation to write.
Copywriting does not need to be expensive. But you do want to make sure the article "reads well". It should not be written in broken English. The article should be structured properly and teach the reader something.
The article does not need to be about you. In fact, it does not need to mention your business name at all. The main goal here is to get a link back to your site.
Articles are usually 500 to 1000 words in length. You will need to provide a brief to your copywriter to give them guidance on what you want them to write.
When publishing your article you will usually need to provide at least one image, along with the copy. Use a stock image service like Big Stock Photo or iStockphoto to find images that complement your article.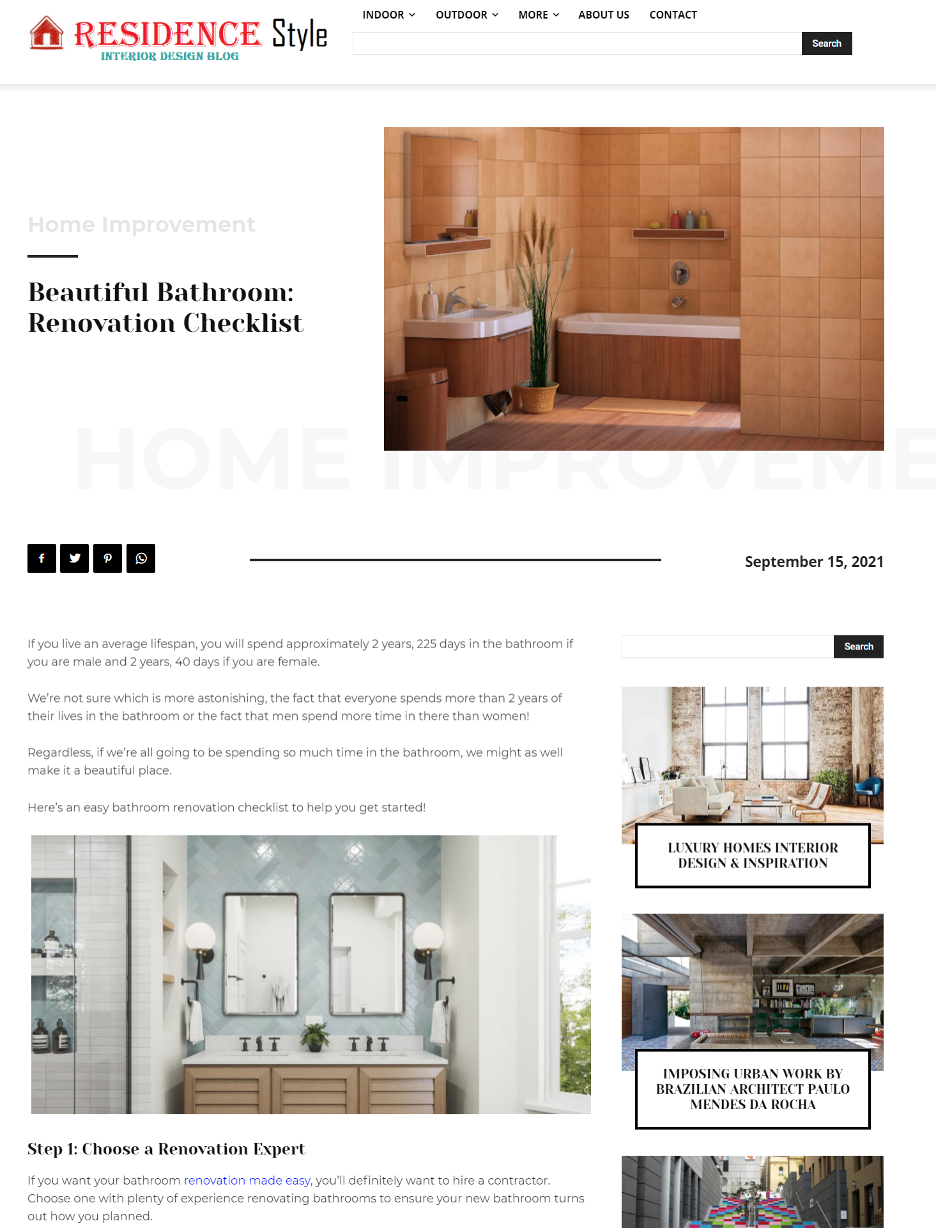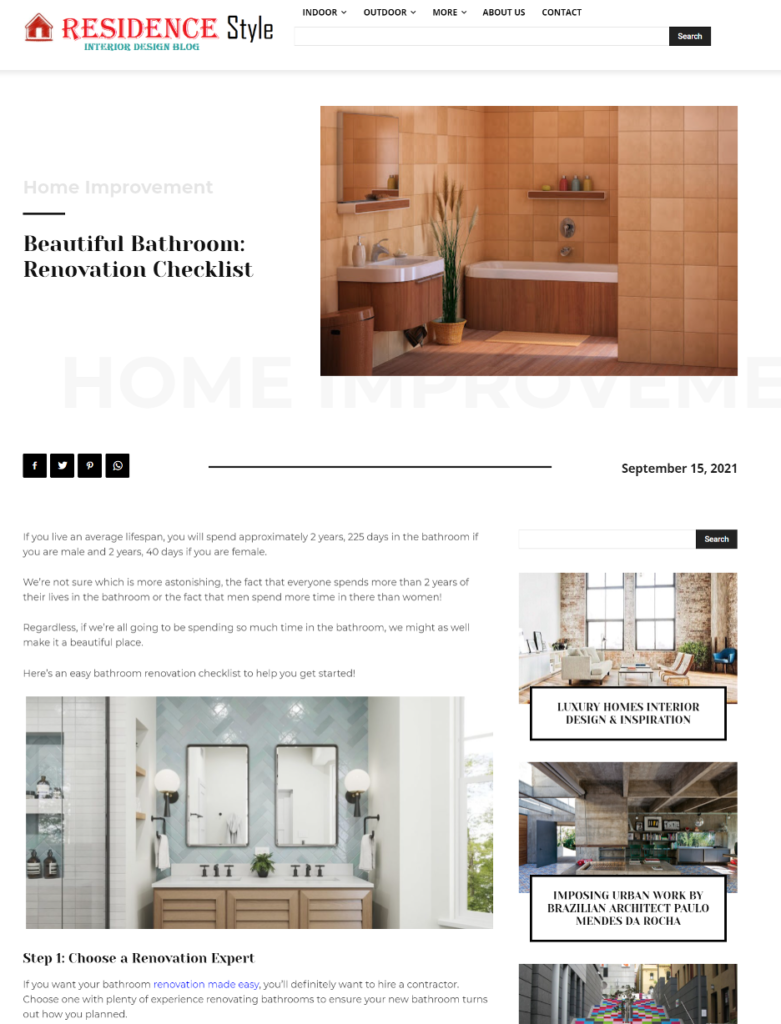 Publishers
The final step is finding a publisher for your article.
There are thousands of potential publishers out there. But they are not all equal.
Remember, the purpose of the article is to get a backlink to your website. Google sees this link and uses it to determine your ranking in their index.
But Google considers some publishers as more "authoritative" than others. So a link from a more authoritative publisher is worth more to you than a link from a lesser publisher.
So that means you need to find high-quality publishers for your articles.
How do you find a quality publisher?
Here is our checklist for qualifying publishers that we are willing to work with:
Domain Authority (DA) greater than 30. DA is a metric developed by Moz, a tech company. It measures the value of a website with a score out of 100. You need to avoid publishing your articles on sites with a low DA, as the links you create will have little value.
HTTPS. This simply means the website is secure. Any publisher that has not gone to the trouble of securing their website is not worthwhile. How do you know if the website is secure? Just look for the lock symbol in the address bar of your browser:

Listed on Google. If you want a link that Google will value, then Google needs to be able to find it, right? You would be shocked at how many articles Google does not ever find. If Google can't find your article, then your link is of no value. So when you find a potential publisher, open a Google search window and simply type the name of the publisher's website. If Google does not display their website in the top three results, they are probably not a publisher for you to work with.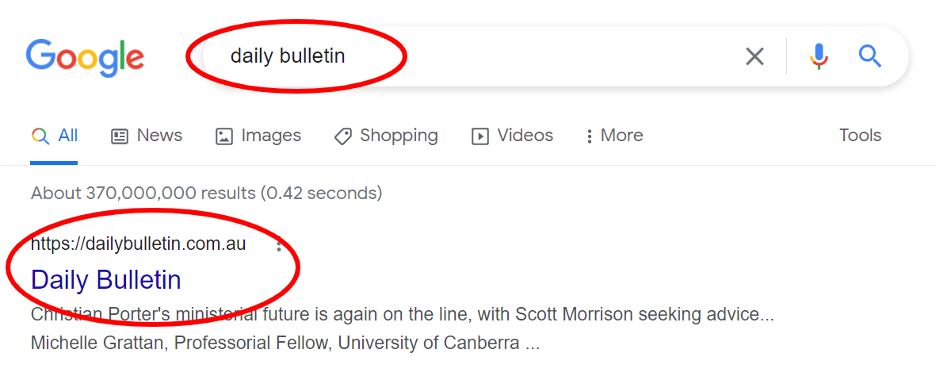 Hyperlocal Links
"Hyperlocal" links are backlinks from organizations that are in the same towns and suburbs as your business.
These links are particularly useful to help you rank for keywords in particular areas. For example, "plumber Perth", "gas fitter Geelong", "electrician Edgecliff" and so on.
To find hyperlocal linking opportunities you want to find:
Hyperlocal business directories
Local organisations seeking sponsors
There are some business directories that have a very small focus.
For example, Salisbury is a suburb in Adelaide. There is a directory that caters only for businesses that service Salisbury. A link from this directory is a hyperlocal link.
Local organisations seeking sponsors are a great linking opportunity for trades businesses.
Sports clubs, community groups and charities will usually offer a link as part of their sponsorship packages. Look for sponsorship opportunities that allow you to list on their website with a logo, description and backlink to your website.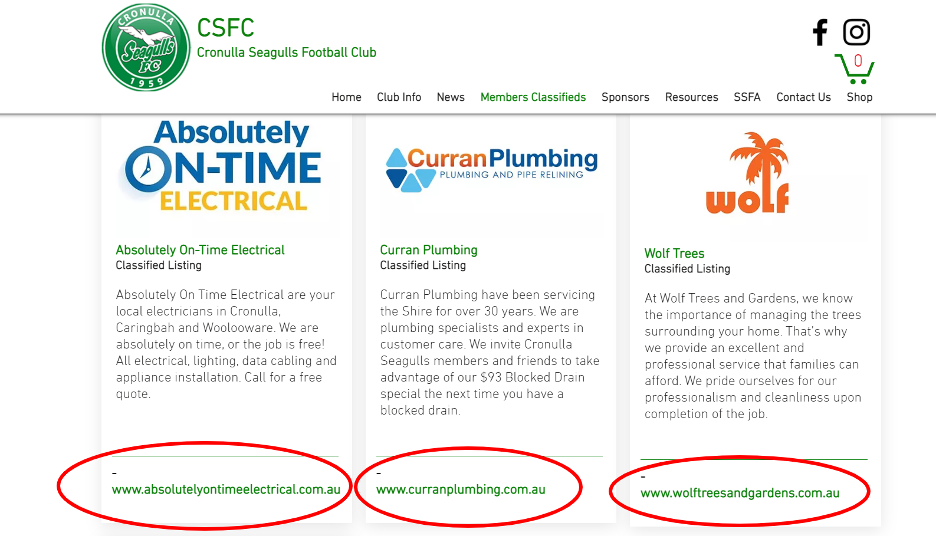 Pro Tips: in the example above, these three trade businesses sponsored the Cronulla Seagulls football club. Each one of them linked to their Cronulla service page, rather than the Home page. As a result, all three experienced a rise in their rankings for keywords related to "Cronulla".
Wolf Trees now ranks #1 for "tree removal Cronulla" (up from #4).
Absolutely On Time Electrical now ranks #1 for "electrician Cronulla" (up from #3).
Partner Links
In your business, you have a lot of "partners". This includes suppliers, subcontractors, referral partners and others in your network. All of these partners are potential sources of backlinks.
To find potential partner links begin by listing all your partners.
Your partners could include:
Product suppliers
Tool and equipment suppliers
Uniform suppliers
Vehicle suppliers
Marketing and signage suppliers
Marketing and web development agencies
Accountant and bookkeeper
Business coach or consultant
Insurance broker
Referral partners
Members of your networking group
Once you have this list, you need to visit each of their websites. Here you are looking for opportunities for publishing testimonials, case studies or blog posts.
The goal is to provide your partner with some content they can use, in exchange for a link back to your website.
Here is an example.
Curran Plumbing purchases its fleet of vehicles from Dominelli Ford. We wrote up a case study for Dominelli, that details the benefits Curran experienced in buying from them.
Dominelli were grateful and published the article on their website. The article includes a link to an important page on the Curran website.
This is a powerful backlink because it is so unique. None of Curran's competitors will have a link like this.
SEO is about improving your rankings in Google's search results.
Backlinks are the rocket fuel that launches you to the top of the rankings.
Every trades business can get links from:
Social media properties
Business directories
Articles
Hypelocal
Partners
If you would prefer to have this job done for you, contact us today and book a time for a call.